PSK Hosts Chess, Carrom and Tennis Tournaments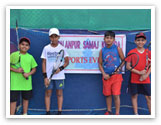 Palanpur Samaj Kendra (PSK) Sports Committee held the Carrom, Chess and Tennis tournaments on January 8, 2017 at the NSCI, Mumbai. The results of the Chess, Carrom and Tennis Tournaments are:
Palanpur Online Introduces Mobile App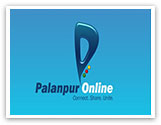 Keeping pace with fast-evolving mobile technology, Palanpur Online has launched a Mobile App which will offer members easier and faster access to the community website. The App is compatible with both Android and iOS based devices and is available for free download.
The latest technological innovation comes a few months after the site was redesigned and a mobile friendly version was launched.
Hina Mehta's 'Rang Tarang' Holds Patriotic songs Concert in Aid of Army Welfare Fund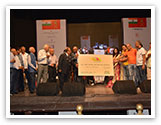 At a special concert held by Hina Mehta's 'Rang Tarang' at Royal Opera House, Mumbai on January 26, 2017, members of the diamond industry presented donations to Army Central Welfare Fund (Corpuses) for the welfare of army martyrs's families.
The musical performance of patriotic songs, entitled 'Ae Watan Tere Liye' was held in the presence of Chief Guest Mrs Amruta Fadnavis, wife of the Chief Minister of Maharashtra.
Community Members Successfully Complete Mumbai Marathon
Many community members successfully participated in the Mumbai Marathon held on January 15, 2017, with Vishal Bhansali completing the gruelling Full Marathon of 42.2 km.
For Vishal, the result was extra special as he could go beyond his earlier marathons (he had been running the Mumbai Marathon for over a decade) and achieve a much prized time of under four hours, covering the distance in 3 hrs and 56 mins.
Vyoma Parikh Holds First Solo Art Exhibition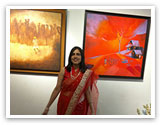 'The Forgotten Space', an exhibition of paintings by former international table tennis player Vyoma Parikh, held at The Artists´ Centre at Kalaghoda, Mumbai last month was well received. Vyoma is the wife of Atul Parikh, also a former table tennis international.
This was Vyoma´s first solo exhibition. The paintings on display offered aninsight into the vibrancy of rural India and Indian culture, spaces whose beauty most people often turn a blind eye to.
Sunit Kothari Wins Mumbai Round of Mercedes Golf Tournament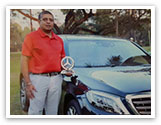 Sunit S. Kothari was the winner of the 16th Edition of the Mercedes Trophy golf tournament held in Mumbai on January 12, 2016, emerging tops among the 125 participants in the event. Sunit is the son of Maya and Sanjay A. Kothari.

He will now compete at the all-India finals to be held in Pune from 30th March - 1st April, 2016 among forty winners from the qualifying rounds being held in 13 cities – Bengaluru, Coimbatore, Pune, Chennai, Ahmedabad, Mumbai, Hyderabad, Jamshedpur, Jaipur, Bhubaneswar, Chandigarh, Kolkata and Delhi.
Veer Shah Excels in Tennis Tournaments in 2016, Ranked No 4 in Age Group Mumbai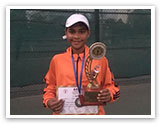 Veer Shah, a student of Jamnabai Narsee School in Mumbai has excelled at various tennis tournaments at the all-India level in 2016, and ended the year ranked No. 4 in the city as a result of his performance. Veer is the son of Sheetal and Devang Shah.
In September 2016, he won the Boys U-16 doubles title at the All India Tennis Association CS Tennis Tournament held in Hyderabad.
Pravasi Bharatiya Sanman Award for Antwerp Indian Association Received by Mehul Kothari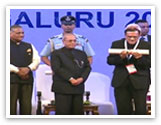 The Antwerp Indian Association, Belgium (AIA) was honoured with a Pravasi Bhartiya Sanman Award for its Community Service during the Pravasi Bharatiya Divas celebrations held on January 9 at Bengaluru. Mehul A. Kothari, chairman of the AIA received the award on behalf of the organisation at the hands of the Honorable President Shri Pranab Mukherjee.
Memorial Meeting for Suryakant Parikh at Vidyamandir Palanpur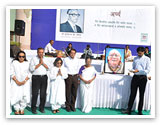 A large number of staff, ex-students of the Vidyamandir Trust and other well-wishers gathered at the Smt. Suryakalaben Suryakant Parikh Playground, Shri A D Lohani campus of the Vidyamandir Trust in Palanpur to pay homage to late Suryakant Parikh, former director of the Trust who passed away in Pune on January 4.
'Smt Anilaben Sureshchandra Mehta' Paushadshala Inaugurated at Surendranagar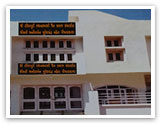 The newly constructed Paushadhshala – "Smt Anilaben Sureshchandra Mehta" – at Shri Adinath Upashray in Surendranagar was inaugurated at a special function held on January 4, 2017.
The Paushadhshala was gifted to the Daryapuri Sampraday Sangh of Surendranagar to commemorate the 60th wedding anniversary of Anilaben and Sureshchandra Mehta by their children..